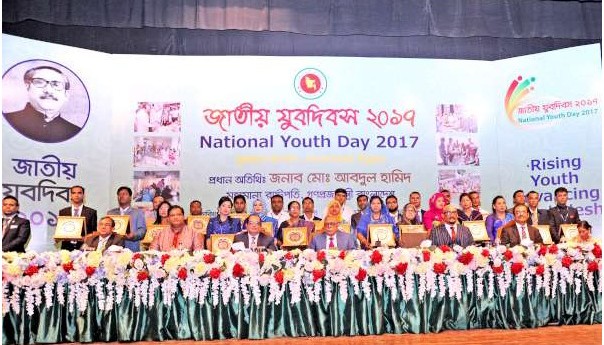 Youth Liton Chandra Das is the Pride of Netrokona  
---
Shankar Mrong and Abdur Rab from Netrokona
Intense determination, effort, hard work, proper planning and management convey a man to the peak of successes.  Their sincere efforts, hard work gave rare respect to national youth honor as a successful youth volunteer. We are talking about Liton Chandra Das, a successful self-employed and volunteer leader of Netrokona district, who has been honored this year. Prior to this, no young person was given the honor of Netrokona district. This award was given at the national level for outstanding contribution in youth activities through self-employment. For the first time, Liton Chandra Das first brought this award to Netrokona district. Liton Chandra Das has received the honour from the Honorable President of Bangladesh in Dhaka on 1st November 2017.
He is a farmer of Rameshwarpur village under Saramshussia union of Atpara upazila of Netrokona district. He is younger among the two sons of Asit Chandra Das (53) and mother Lakshmi Rani Das (46). Elder brother Ripon Kumar Das is working in Singapore.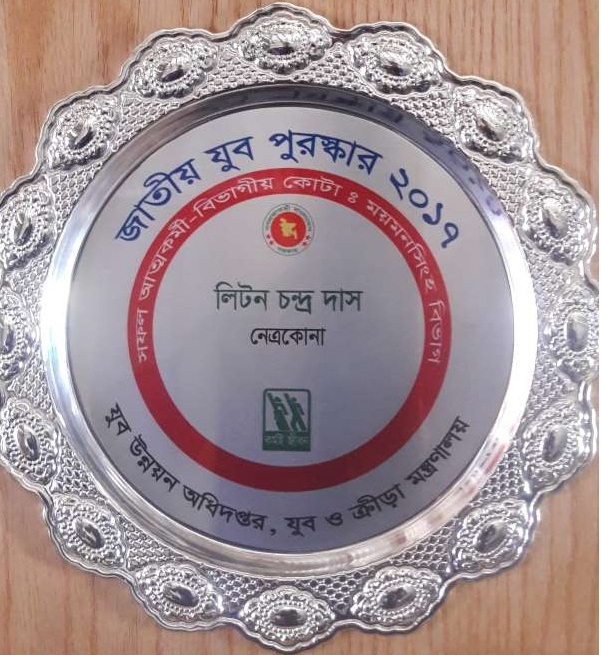 The young dynamic, industrious and successful entrepreneur did not end up by cultivating fish. Also provide advice to other fish farmers and treat various diseases of pond fish and birds and animals. When a farmer calls him for the fish and the fisherman's problems, he rushes there and gives necessary cooperation. Many other people brought their livestock to Liton Das's house. He also provided treatment to fish and livestock at a relatively low cost. He also cultivated betel leaves on 20 decimal of lands and cultivated diverse vegetables in a 10 decimal of lands. On the bank of the pond, he cultivates mashcalai lentils, papaya and beans.  Surplus vegetables were sold in the market after meeting the family needs and thus he earns a fair amount of money. Besides, he is also benefited from managing the cattle fating scheme .
In the consecutive two years of 2016 and 2017, he earned 1 core and 9 lac taka from his 10 ponds. He got the dealership of 'Globe agro vet Ltd', a fish producer, for four lac taka from the profits. At present, he has invested seventeen lac taka for marketing of fish food business.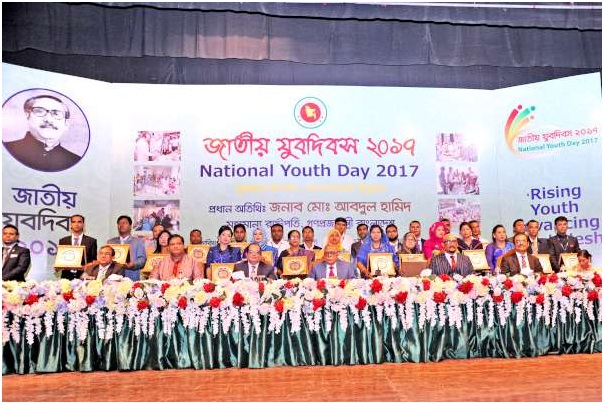 Liton Chandra Das's remarkable achievements
His work has received a lot of recognition from the district and national levels. Notable among his achievements are:
Award of the best successful self-employed in the Athpara upazila in 2015.
Honored of Best Successful Self-Worker of Athpara Upazila in 2016
In the year 2017, Awarded for best local fishery among the 4 categories of Netrokona district.
In the year 2017, the achievement of successful Youth Self-Worker 'National Youth Awards, 2017'
Many people from government and non-government departments visited regularly to see the success of Liton Chandra Das and his farm through self-employment. So far, among the significant people visiting his farm include-
Director General – Directorate of Youth Development, Dhaka, Bangladesh.
Deputy Director – Directorate of Youth Development, Netrokona.
Assistant Project Director – Youth Development Department
District Commissioner – Netrokona District
Upazila Nirbahi Officer-Atpara Upazila
Upazila chairman- Atpara upazila council.
Chairman- Swaranjia Union Parishad
Atpara Upazila Fisheries Officer
Atpara Upazila Agriculture Officer.
Atpara Upazila Animal Resources Officer
Liton Chandra Das likes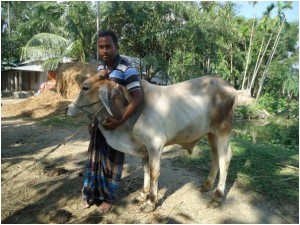 After getting the best fisheries award in the upazila level in 2016, he is more focused on fishery cultivation. He was working for recognition at the district level. And at the district level, the local fish fisheries category is honored as the best fish farmer. Having been recognized at the district level, he continued to work for national-level recognition. And in recognition of his success, in the year 2017, he received the National Award which is 'the greatest achievement of his life,' he said. He is very proud that, he is the first National Youth Development Award winner in Netrokona district. He is very much thankful to get the recognition of good work in upazila, district and national levels and getting support from various departments of the government.
Liton Das's expectations
Liton Das's expectations are that, the unemployed youth in all parts of the country, including Netrokona, do not waste time to get a job, better try to self-employment. If needed, he will give them advice and technical assistance. With the help of self-employment, youths can contribute to the development of the family and the country through their socio-economic development and bring more national awards for the Netrokona district like him and he also believe this is the way to increase Netrokona's glory.
Thousands of young people Bangladesh are spending times sitting under the jobless and unemployed behind the chicks of jobs. Many young people are getting frustrated due to unemployment. They thus got addicted to drug and some of them are engaged in various offence and criminal activities which have become a serious threat to their own, family, society and country. As a result, the security and peace of the people are bogged down.
But this youth society is the wealth of the country. If our country is able to utilize the youth power, then this country will one day become a true golden country. Liton Das is an inspiration for all the youth of the country. If they get little help from the government or the relevant department of the government, maybe they can wake up like Liton Das. They can contribute to the socio-economic development of a family, society and the state.
The urgent need is thus to follow the path of Liton Chandra Das and take part in all  youth development activities. This will help the youth to be able to contribute to the development of family, society and country.
-Translated by Bahauddin Bahar
happy wheels 2