Tree Olympiad held in Netrakona
Tree Olympiad held in Netrakona
---
Riku Rani Paul from Netrakona
An exceptional Tree Olympiad was held at Collegiate school and college located at Rajubazar in Netrakona yesterday arranged jointly by BARCIK and youth association. This school level competition were escorted by 260 students from 260 schools in the area.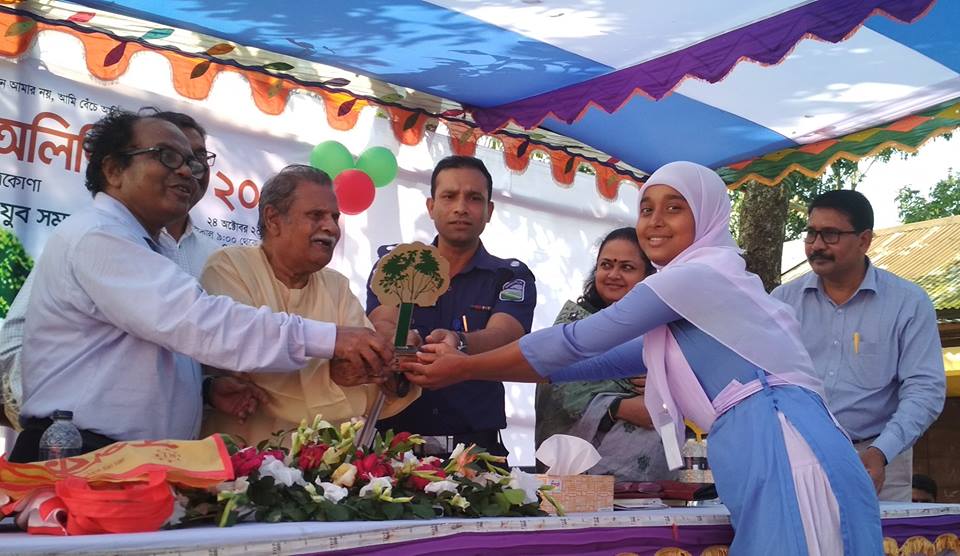 The competition was inaugurated by the literature laurate professor Jatin Sarker through uplifting the national flag and singing the national anthem. Anika Akhter, student of Birampur Hazi Foyed Uddin Akand high school, was declared the champion of the Tree Olympiad for giving the right answer of 39 tree related questions out of 50. Besides, along Anika Akhter other 5 champions and 5 runner-ups from different school level competitions were awarded by crest in the event held yesterday.
However, vice-chancellor of Sheikh Hasina University professor Rafique Ullah Khan attended in the prize giving ceremony of the event as chief guest while additional district commissioner Mirza Shakila Dil Hasin and Police Super Fokhruzzaman Jewel attended as the special guests being presided over by the president of collegiate school and college Mr. Tafsheer Uddin. BARCIK's area coordinator Md. Ohidur Rahman delivered greeting speech telling the objective of arranging Tree Olympiad in school level to the guests.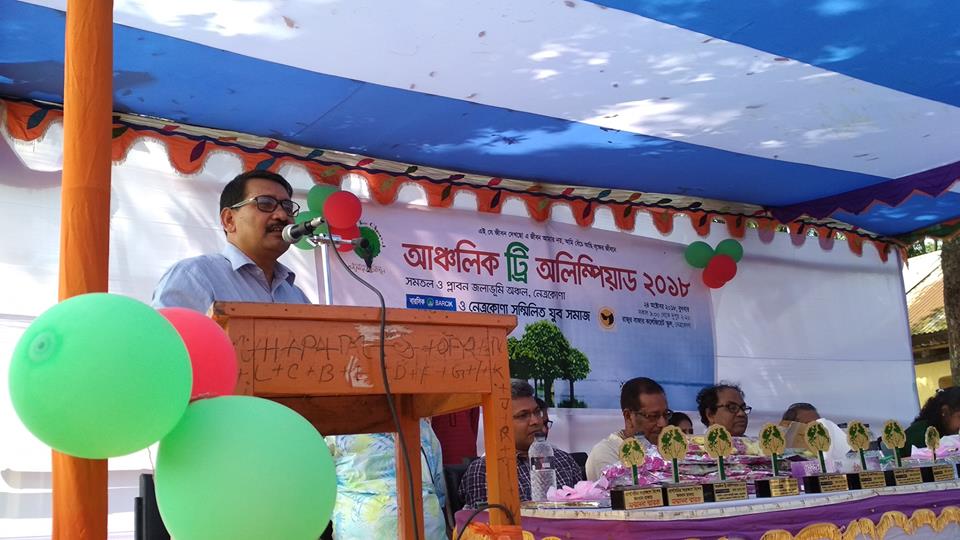 Nonetheless, professor Rafique Ullah Khan said, 'It is an innovative idea. We have heard about Math Olympiad, science Olympiad and language Olympiad but it is for the first time I witnessed a tree Olympiad as chief guest. I will remember this memory for my life time. I thank the organizers for such an outstanding and exceptional innovative arrangement. On the other hand, additional district Commissioner appreciated BARCIK for arranging such exceptional event to aware the students and teachers about the importance of trees and environment.     
A discussion session was held before the prize giving ceremony where Agriculture University's professor Dr. A. K. M Golam Sarower, Principle of Collegiate school Golam Mostofa, Assistant professor of Botany department of the college Nazmul Kabir Khan, convener of Atpara education, culture and diversity team Abdul Helim and former headmaster of a school Abdul Hamid Kobiraj participated as discussants. Students and discussants planted a tree on behalf of their schools to mark the day.
Translated by Silvanus Lamin
happy wheels 2