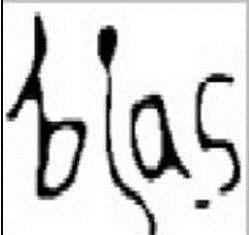 BIAS (BARCIK Institute of Applied Studies) is going to announce its 2nd professional certificate course entitled 'Winter School on: Inter-dependency, Diversity and Development'.
Introduction of the Course
Development has diverse faces and different orientation, as well as it is relative into certain country and community. On the other, peoples are diverse and diverse peoples have diverse perspective of their livelihood with nature. Finally there is inter-relation and inter-dependency with natural and cultural element. If we (Development Agent) don't understand the inter-dependency of development through the diversity, then we will not understand the development properly. Thus the course creates a space for dialogue and extensive study of the various dimensions of ethnographic discourse, thus breeding an ever-growing thirst for new ideas from the fertile soil of older wisdom.
Objective
The course expects to build the capacity of participants to understand development issues and analyze various relationships in the development field. This course will enable them understanding the community and their voices that lead them to be able to design social research. It aimed at equipping participants with hands field work, diverse research methods, data analyze and professional reporting.
Why you Choose?
1. Great opportunity to learn from Academicians, Community People and Development professionals.
2. Basic Concepts of Development in Bangladesh context.
3. Learn Social Research under intensive supervision of Renowned University Faculty and Community People.
4. Scholarships are available for individual research project.
Learning Method
Diverse participatory learning tools and techniques will be applied through theories and practices. Knowledge‐sharing methods such as lectures, case study, group work, incidents analysis, showing documentary etc. will be used to communicate the material effectively to the participants.
Course Duration: 3 months
Class work: 15 days
(15-30 November, 2016)
Practical: 2.5 Months
Class work is fully residential in Netrokona. Practical will be participants own residence or comfort area.
Who Can Apply
Students, NGO workers, Women, Ethnic People and Interested anyone.
Apply Procedure
Click here https://goo.gl/forms/BvFbjvVXSJOK4iKr2; fill the form and submit.
No Fee for Registration
Last Date of Reg.: 10 November, 2016
Want to learn more about Course
BAHAUDDIN BAHAR
BIAS
H-253, R-1, BalayetHossain Khan Sarak, Porra, Manikganj
Phone:02-7720171
Cell: 01947523335
E-mail: [email protected]
For Course Details:
You can visit the following link on facebook-
https://facebook.com/events/1050455631733633/
happy wheels 2