Youth initiatives for social development
---
By ABM Touhidul Alam
It is expected that people in the society should be responsible for their own social development. Though, sometimes it is ignored and avoided by the community people. But it is an utmost duty of people for their progress and harmony of the society. Chandradinga youth organization has made significant example of initiatives that helped their community people a lot since 2014. Some of them are in the followings:
Embankment for protecting homestead and cropland
Chandradinga village is situated at the base of the Meghalaya Hills adjacent to Meghalaya state of Northern India. In monsoon, flood water carries sand from upstream that deposited in the cropland of the village.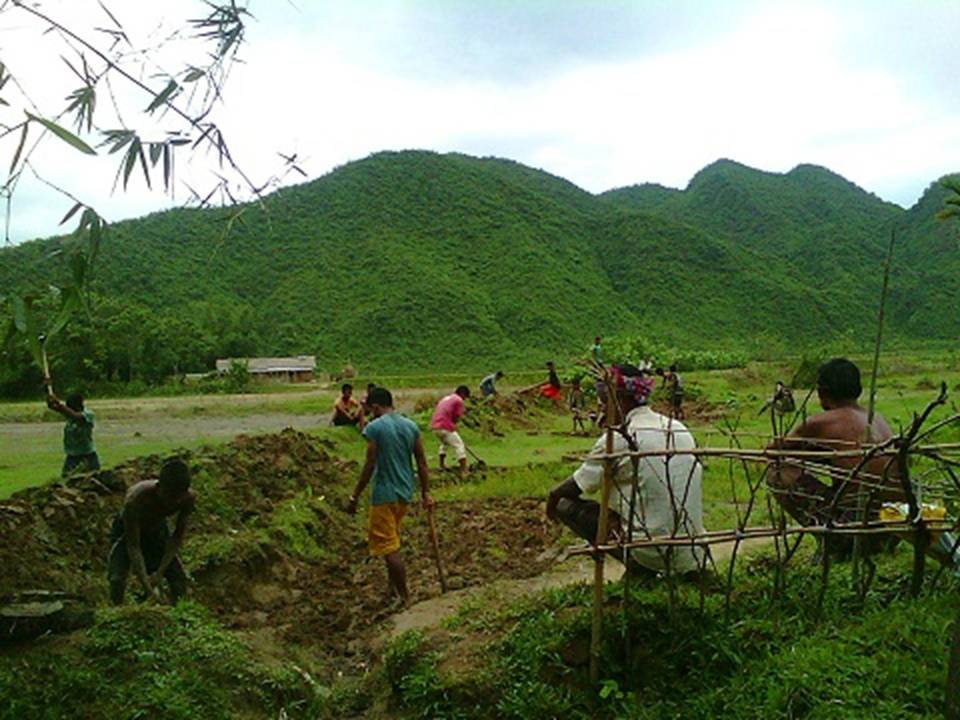 Natural streams (small canals) are almost filled there by sand causing inundation in cropland during monsoon. The youth together voluntarily repaired the edge of the streams, put sand filled sack and thereby planted palm, date palm trees to protect and make them strong enough.
Silted fellow land brought under cultivation
The youth together removed sands of about 2 acres of lands brought under cultivation of rain-fed and dry land rice. Moreover, they also encourage farmers to grow vegetables on trial basis in the sandy soil. Five farmers so far have stared vegetable cultivation in the recovered land.
 Built well to make drinking water available
Due to geographic location in the locality, there has been a traditional water harvesting system of drinking that allows gathering of water in a small artificial hole that interrupted during rainy season for over siltation from upstream. The youth built two wells using locally available sand, stones and other traditional material to solve the problem.
Prepared sanitary latrine for health and hygiene concern
The youth themselves prepared equipments of sanitary latrine that distributed free of cost to the economically poor in community family so that they can be able to use it.
Plantation of date palm which is nearly extinct species in the locality
A total of 2 km. rural road have been planted with date palm saplings by the youth member of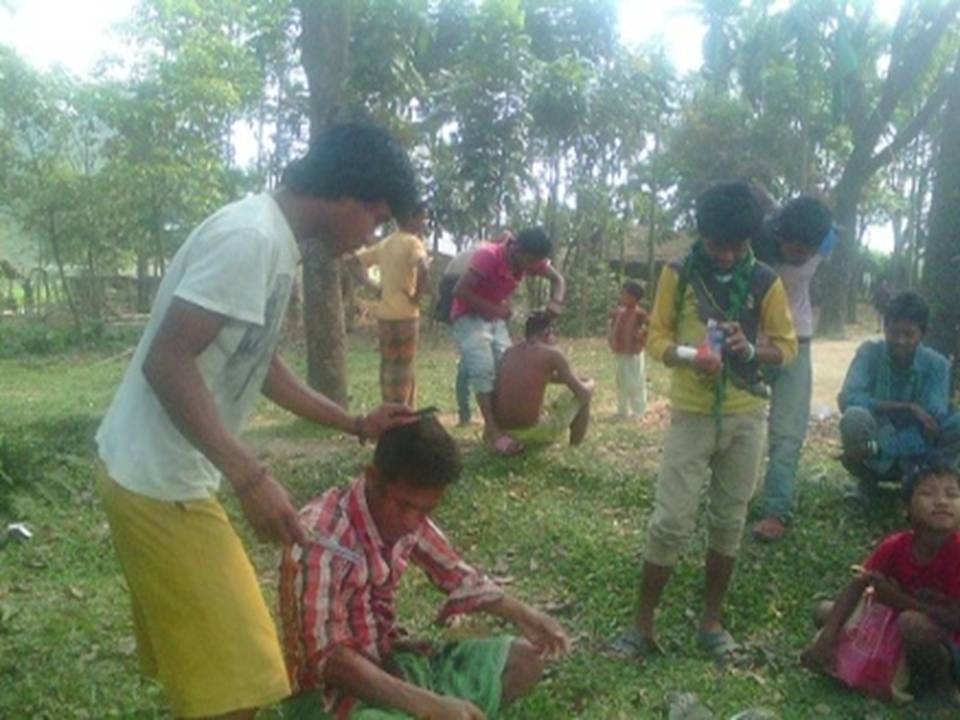 Chandradingha youth organization as date palm tree has multifarious importance both in environmental and social aspects. The date palm tree could reduce the chance lightening and its fruits, juice and leave have various uses in the community.
Arranging football match for engaging rural youth in sports
Remote Chandradinga village is still out of electricity grid. Without electricity, watching television is not possible and lack of other entertainment, there have chances to derail rural youth. Keeping them in track, the organization has been arranging football match for boys and girls on regular basis in the village. Apart from that, they also arrange local games and sports for kids in the community.
Purchased plate for common use in community 
Garo and Hajong indigenous communities used to use banana leaf traditionally as plate to eat. Now a-days banana plants are not so available that's why, the youth purchased some plates by using their own savings for community use at any festival time.
Youth are considered as the future of a country. The youth of the organization has created positive image in the society and are loved by the elder people. They also have some future plans for social development what they would like to implement with the support of community people.
happy wheels 2