'We want a corona free village'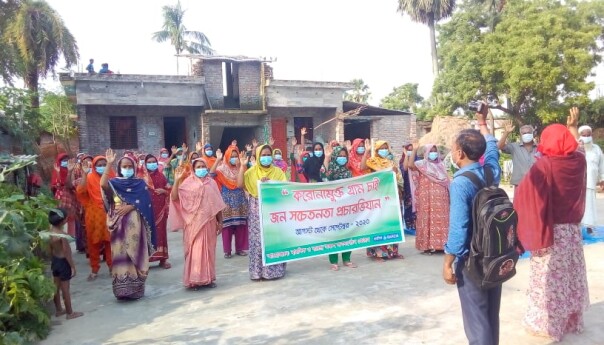 'We want a corona free village'
---
By Sultana Khatun from Rajshahi
With the slogans 'We want a corona free village and let us follow the health guideline and inspire other to follow' a campaign was held in 3 remote villages of Rajshahi. BARCIK and the youth organizations of that read conducted the campaign with the aim to make people aware regarding the covid-19 and inspire them to follow the government health guidelines to stop the spread of the virus.
Three villages namely Bilnepara, Bildharmapur and Tetulia Danga of Darshanpara union of Rajshahi have been declared 'Corona free' villages during this campaign. It is said that the villagers of those villages are aware about the corona virus. They inspire others to become aware from the virus so that they could protect themselves from being infected. Thus, none of those villagers so far have been found corona positive.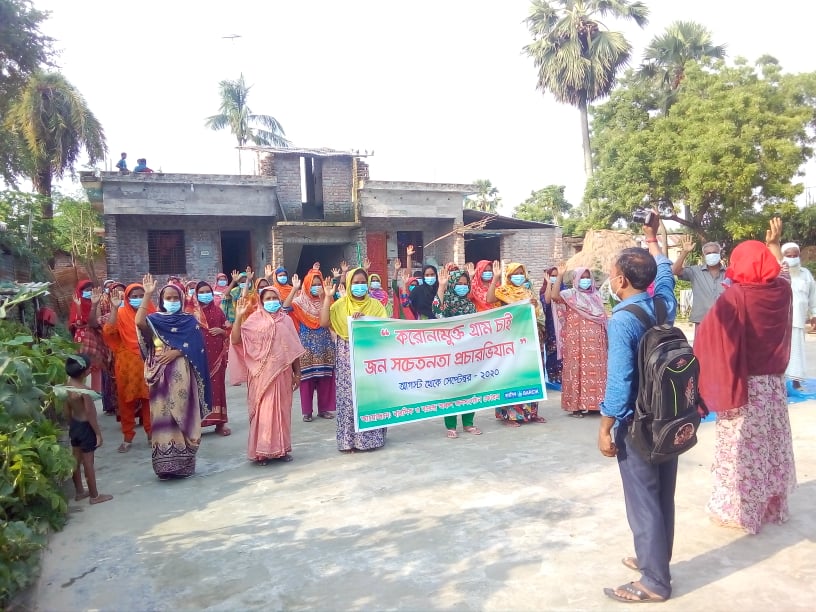 However, in order to protect themselves from corona virus, the villagers form a committee. It is the committee members who oversee the whole process of the village during the corona pandemic. If any person comes from different districts to this village the committee members ensure that this person has followed the quarantine system for 14 days. The committee members also arrange different awareness programs in the villages to inspire people wearing masks when they go outside of their house, wash hands after coming from outside as well as maintain social distance when interacting with others.
The committee members are determined that through their initiative they will be able to free their villages and consequently the whole union free from the corona virus but also the whole union. They thank BARCIK for providing the facilitating role while fighting with this unseen enemy of humans.
Translated by Silvanus Lamin
happy wheels 2