Make maximum utilization of each inch of soil
Make maximum utilization of each inch of soil
---
By Mononjoy Mondol from Satkhira
Plantation is vital for tackling climate change, protection against natural disasters, reducing global warming and maintaining the balance of the natural environment.
In view of this, BARCIK- a non governmental development organization has taken an initiative to plant 20,000 saplings suitable for saline prone local areas at Shyamnagar in Satkhira for celebrating Mujib's centenary with the slogan 'Each inch of soil, is precious like gold'.
Climate is changing day by day. And coastal regions are at risk. Bangladesh is one of the most vulnerable countries due to climate change impact.  Coastal mangrove forestation is quite important to protect the coast from various natural disasters in Bangladesh.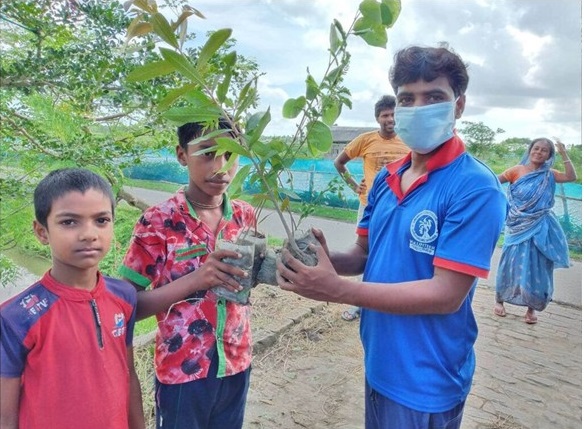 On the occasion of World Environment Day on June 5, Mr. Bhabatosh Kumar Mandal, Chairman Burigoalini UP inaugurated the coastal afforestation program by distributing 50 saplings to 10 families. Under the program, it has been targeted of planting 20,000 saplings in the coast where people of different ages and classes participated and planted those trees. The participants of the forestation and tree plantation followed health guidelines of the state while planting those trees and sampling due to the Covid-19 situation.
Upazila administration, local government representatives, project implementation committee, youth organization Sundarbans Students Solidarity Team, CDO- a youth team and local communities jointly implemented the program.
Translated by ABM Touhidul Alam
happy wheels 2