Excessive soil salinity forced farmers back to agriculture in coastal areas
---
By: Mofizur Rahman and Bablu Joarder from Satkhira
Export oriented Shrimp cultivation has shifted livelihood and farming pattern as well as displaced a large number of peasants in coastal Satkhira district. The unplanned and chaotic encroachment of the rural agricultural landscape by the shrimp industry is having a noticeable impact on the rural environmental conditions. Significant changes in land quality are being effected in the coastal areas. Draining-in and holding brackish water in the agricultural land for raising shrimps make the soil unsuitable for crop production for a long time. Soil degradation through salinization is exacerbated by the use of chemical fertilizers and pesticides in the shrimp ponds. Increasing encroachment of the agricultural land by the shrimp industry is giving rise to violent conflicts over rights and control of land in the coast.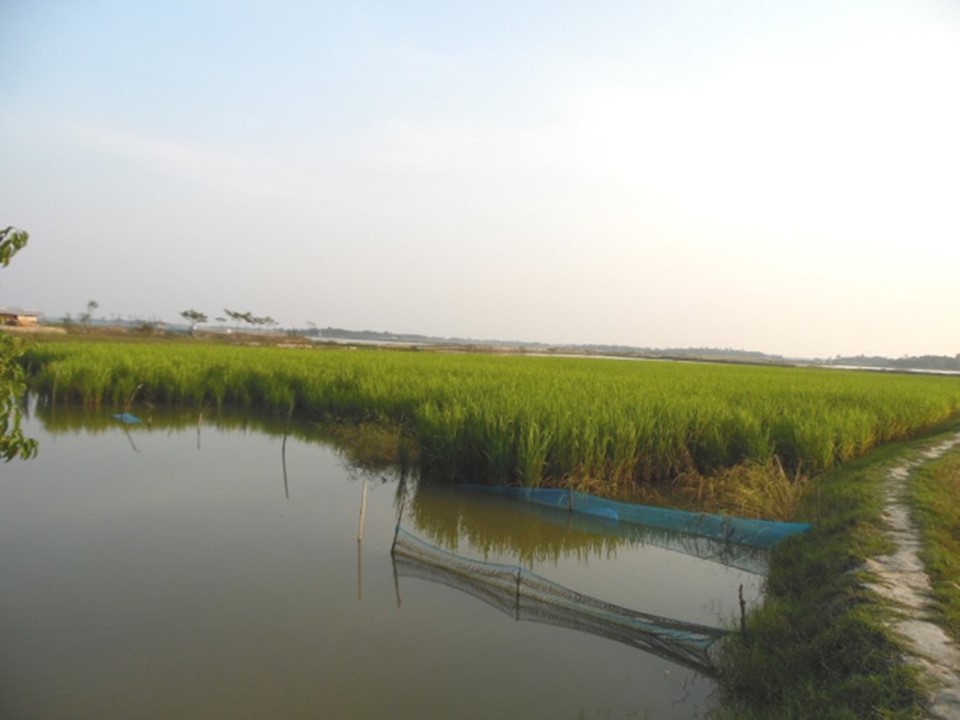 To deal with salinity intrusion and associated impacts, farmers in Garkumar village of Atulia union in Satkhira district have adopted a number of field-based adaptation measures that include using saline-resistant cultivars, reducing salinity by washing rice fields, adjusting irrigation practices and cultivation of fresh water fish etc. Ms. Nargis Parvin (Jhorna), a former union Council member of Local government body said " being selected I sat together with villagers and requested them to stop drain-in saline water in crop land rather start crop cultivation for two season and fresh water fish  during rainy season. Being motivated farmers did not rent their land for shrimp farming. By this way we saved about 1600 bighs (213 hectare) of land from saline water contamination". Monjila Begum (46) of same village said "I have no farming land accept homestead. Conversion of agricultural fields into shrimp ponds in this area made my husband jobless as shrimp farm require less labour. Therefore, he had to migrate temporary for work (either within the home district or to another nearby district). Export-oriented shrimp industry has changed our eating habits and lifestyles, switched to non-agricultural income-generation activities."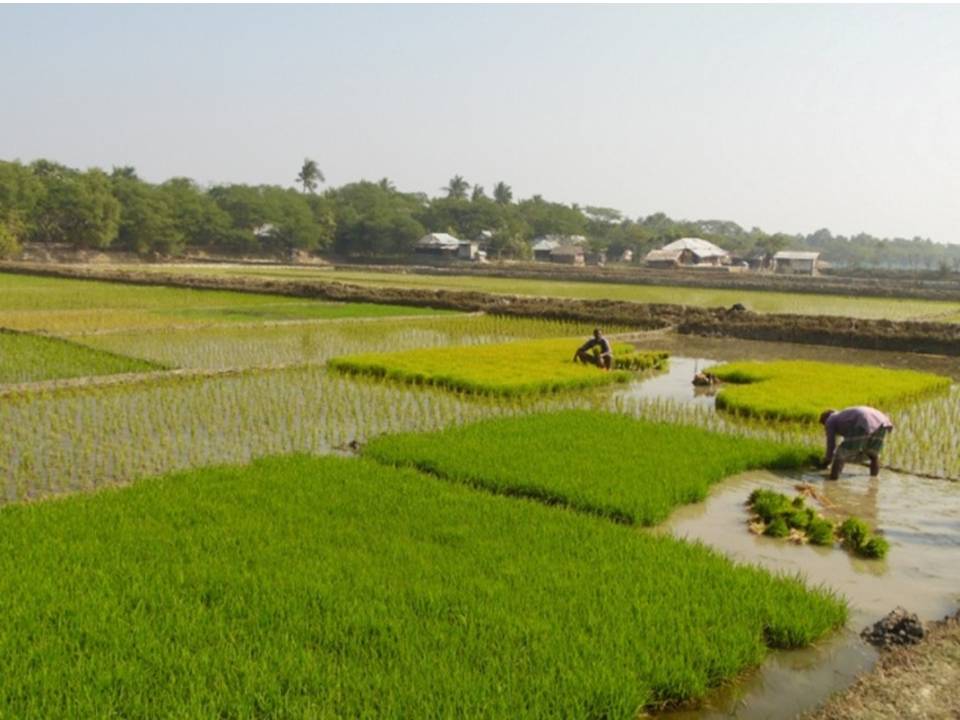 Mr. Abdus Sobur Sana, a former union council member pointed out that previously in the coastal region of Satkhira district, majority of the population were engaged in agriculture. Fallow lands were used for grazing and fishing ponds were used for culture fisheries. Shrimp farming has significantly reduced livestock resources as they we have no grazing land.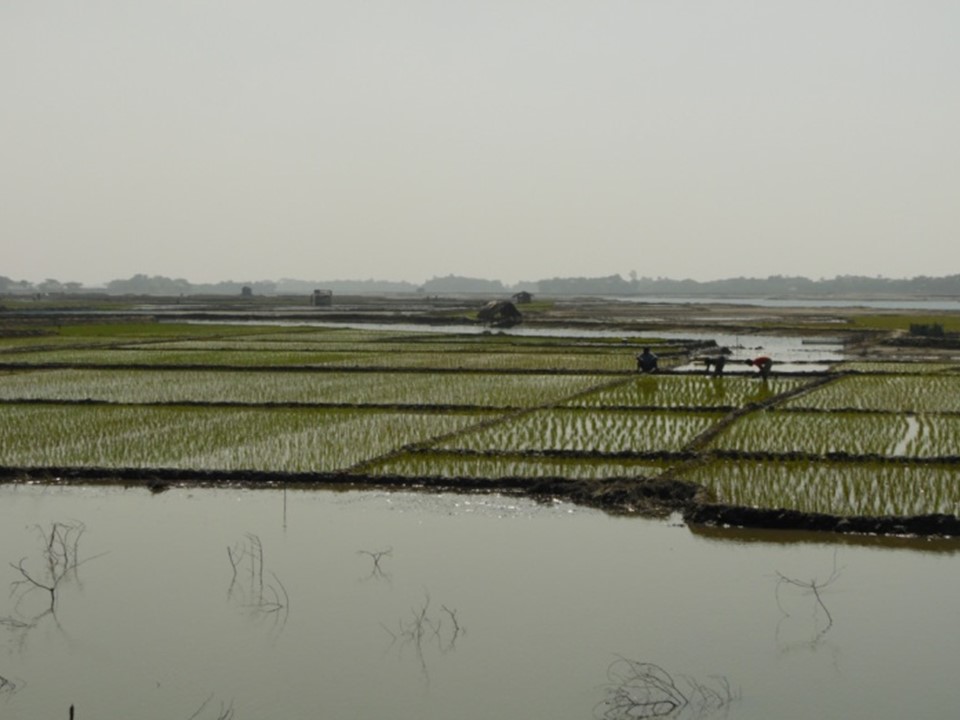 It is evident that, due to expansion of shrimp cultivation, agricultural related vegetation has substantially reduced. With all odds, people still are trying their own and experimenting with different options. Mr. Kamrul Islam (48) a marginal farmer conducted an experimenter on 0.5 hectare of land with rice-fish inter culture during monsoon. He harvested a total of 16.65 quintal of rice and also earned a handsome amount from fish saling. Farmers and communities are trying to adapt to changing conditions in different ways in coast. We all should support this kind of experiment at our level best to bring back agro-based livelihood and greenery in this area.
Translated by ABM Touhidul Alam
happy wheels 2