Hindus retained their cremation right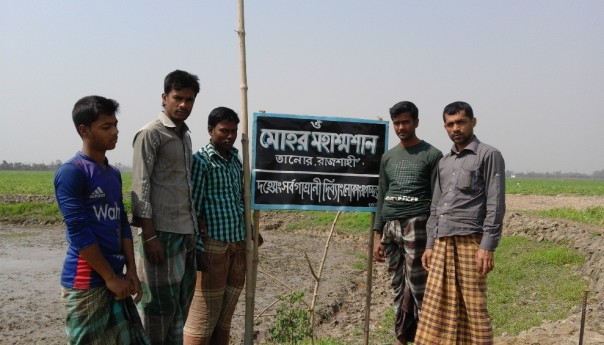 Hindus retained their cremation right
---
By Md. Shahidul Islam, Rajshahi
 The Hindu communities who are more than 1000 living at Mohor village of Talanda union in Tanore upazila under Rajshahi district had been facing a severe problem when their only one cremation ground (it is a place where dead bodies are brought to be burnt) was grabbed.  It is usually located near a river or body of water on the outskirts of village or town). Since then, they had no cremation ground for long and there were no particular suitable places to burn dead body. Due to growing number of Hindu population, it has become an acute problem for them.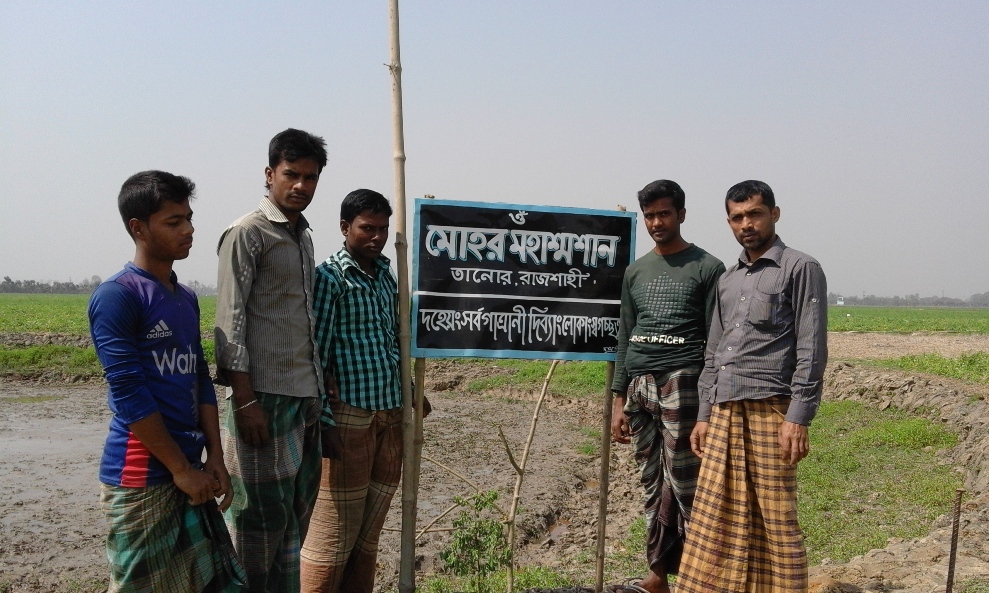 On June 2014, youth of the Mohor village formed "Swapno Ashar Alo" an organization with a view to address local problems within their capacity. Apart from other social development works, the youth also conducted a non-formal education program for adult to eradicate illiteracy, through their initiative; so far no people remain illiterate at Mohor village.
Having immense enthusiasm, sprite and commitments, the youth were requested by the Hindu community leaders to do something for their cremation ground which is utmost essential. Realizing their real-life practical need, the youth contacted with local journalists to publish the problem in the media for catching interest of the concerned people, arranged discussion-meetings, formed human chain, conducted signature campaign and finally put memorandum to the concerned authority demanding for cremation ground in the village. However, BARCIK provided technical support to the youth to facilitate their program.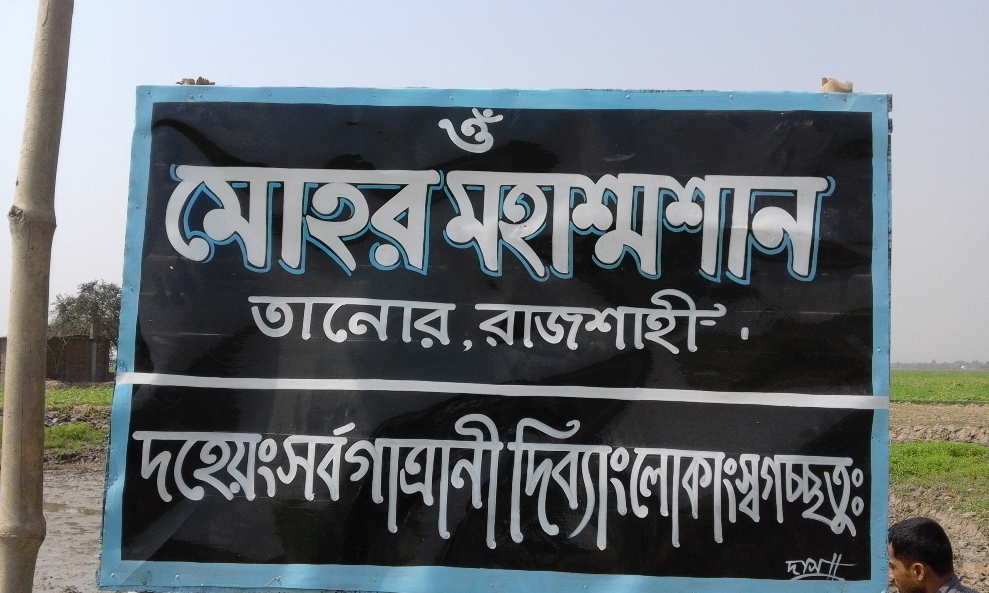 Since beginning, the issue was considered as sensitive and handled carefully. As a result of continuous communication and contact, local representative from Ministry of Land physically visited some suitable places and finally officially allocated 52 decimals of state owned land for cremation ground which is marked with red-ink in government volume book so that no one can grab again.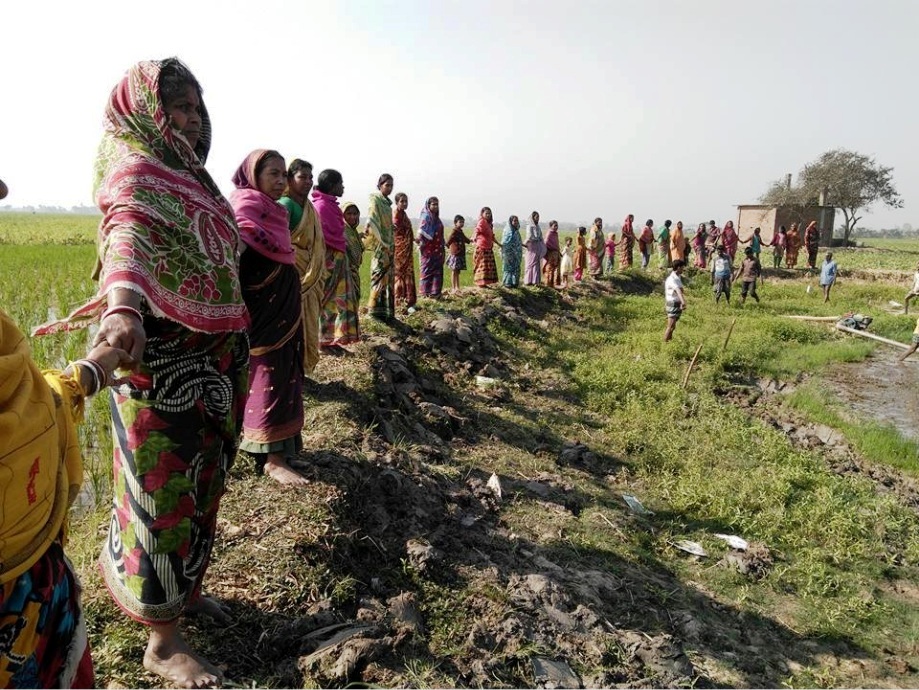 "Cremation ground in my village made me satisfied as I become old and could die at anytime" said Bina Rani, an age-old women at Mohor village.
Finally, on February, 2017, after two years of rigorous movement, the villagers get back rights for cremation ground at Mohor village.
Translated by ABM Touhidul Alam
happy wheels 2