Let the farmers determine the price of agricultural products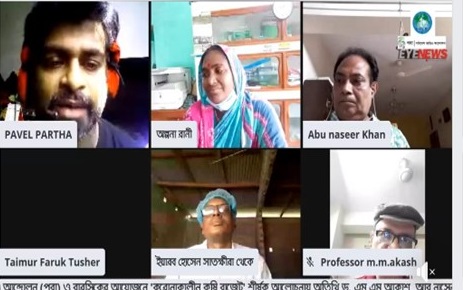 Let the farmers determine the price of agricultural products
---
By: Ferdous Ahmed Uzzal, from Dhaka:
'Generally producers determined the price for their products but unfortunately the prices of agricultural products are not fixed by the farmers. As a result, farmers are being deprived to get a fair price for their produce. During Covid-19 pandemic in order to save the country, both the agriculture and farmers have to be saved. If we want to save them, we have to let them determine the price of their agricultural products.'
The above statement was given by eminent economist and educationist Dr. MM Akash in an on-line meeting on forthcoming national budget 2020-2021 organized by BARCIK and POBA Poribesh (environment) Andoloneminent (movement) jointly.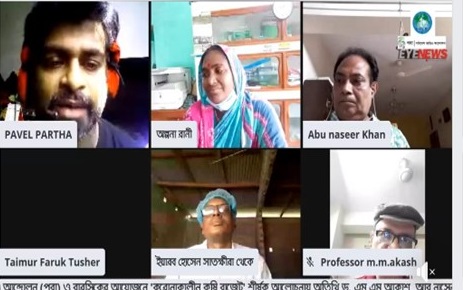 In the meeting, the participants pointed out that price of buying rice have been fixed by the government which is better although the price is competitive but quantity of rice purchasing by government is very little in comparison to production. It is ironic that, Government has been buying a large portion of rice from big rice mills, not from the marginal farmers. As a result, the price is not getting in favor of the marginal farmers. The speakers of the program also stressed on the diversification of crops in the agricultural sector.
Mr. Abu Naser of PA pointed out that, farmers should have ensured the fair price of their produce and organic agriculture should have helped them for getting fair price. However, peasants from different agroecological zones participated in the online budget discussion and shared their concerns on the issues of fair price of their agriculture products. They demand and raised their concerns asking the government to include such provision that enables them to have fair price.
Considering the covid-19 pandemic, a nine point's demands have been made in the forthcoming budget for betterment of small holders and for the country's agro-based economy which have been conveyed to the state authority during the online meeting.
Translated by ABM Touhidul Alam
happy wheels 2